Fly Fishing Vest as a Gift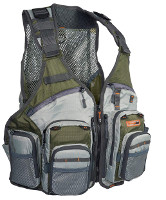 Fly Fishing Vest for Man and Woman
This light weight and breathable fly fishing vest has plenty of well made pockets – very useful for storing all the gear when fishing (or for outdoors activity in general). Has adjustments at the shoulders and waist. For the price (under 70$) you can't go wrong.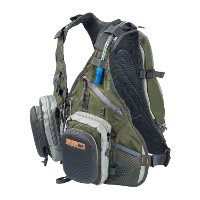 Fly Fishing Backpack Vest Combo Chest Pack
This unisex back pack vest has a breathable mesh back an is very comfortable to wear all day. Well designed and highly functional (includes a 1.5 Liter water bladder). It also has adjustable shoulder and waist straps for the perfect fit for Men and Women. Colours: Forest and Sand. A great vest for its price (under 80$).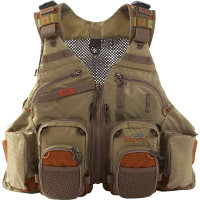 Gore Range Tech Vest from Fishpond
Well thought out gear with plenty of pockets on front and a large pocket in the back. This fishing vest has adjustable shoulder and waist strap. This fly vest is top of the line gear. Gift-wrap available – price is under 150$.