Fly Fishing Bag as a Gift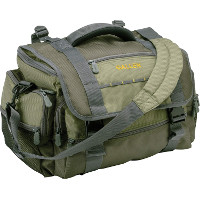 Fly Fishing Gear Bag
This is a wonderful bag for fishing trips – great quality, lots of room, lots of exterior pockets and lightweight. The price for this olive tackle bag is reasonable (under 45$) – gift-wrap available.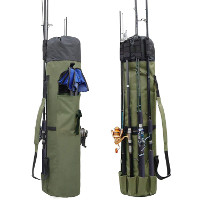 Greenish Khaki Fishing Bag
This bag is a perfevt perfect organizer for fishing – no more struggling with fishing rods, baits and tackle boxes anymore. This big storage bag holds 5 poles and is a nice gift for father's day. The price for this travel carry case bag is under 25$.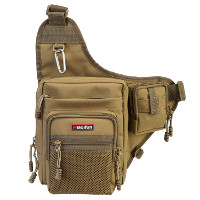 Fishing Tackle Bag
This light weight shoulder bag is an awesome addition to a fishing gear. This bag is manageable and maneuverable and is very comfortable for fishing.Four different colours – price is under 20$.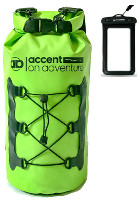 Waterproof Dry Bag – Compression Sack
Awesome neon-colored dry bag for fishing and other outdoor activities – PVC tarpaulin material. The bag has adjustable straps and comes with a waterproof phone holder as gift. You can choose between five different colours und two sizes. Price is between 21 and 31$.