Fly Fishing Book as a Gift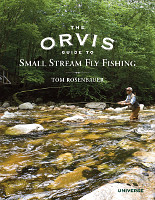 Guide to Small Stream Fly Fishing
This is an excellent and informative stream fly fishing book. A perfect guide to fishing small trout streams throughout North America. Also you willl learn how to find these streams, how to read the water, special casts, fly selection, and how to present these flys. Mr. Rosenbauer has been fly fishing his whole life and he knows his subject realy very well. A perfect gift and a must-have for any Fly Fisherman. Price is under 30$ (including shipping).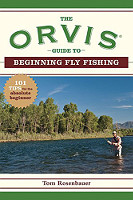 Guide to the Basics of Fly Fishing
This is another fishing book from Tom Rosenbauer and contains a solid introduction to fly fishing. A good "how to" book for the novice fly guy – it covers everything you need to know about getting started. Well written and easy to follow – the Price is under 10$.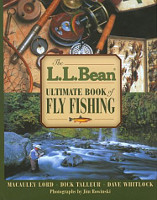 The Ultimate Book of Fly Fishing
This very comprehensive and helpful book of fly fishing is a tremendous resource for any fly fisher. From beginner to amateur to veteran. Brilliant fly fishing knowledge, excellently written an illustratedwith (over 400 color chotos and illustrations). Highly recommended for a christmas or father's day gift or wanting to take up fly fishing. Some examples of what is discussed include: rod selection, fly selection, fish species, knots of all sorts, basics of fly tying, casting techniques, and many, many more. Price for the hardcover book is under 50$, paperback under 25$.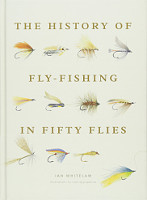 History of Fly-Fishing in 50 Flies
This fishing book is lovely and well-written so it is hard to give as a gift before reading it yourself. Great illustrations and lot of interesting history about fly fishing. A wonderful addition to any angler's library. I would definitely recommend it to anyone who is remotely interested in fly fishing. You can buy this New York Times bestseller under 20$.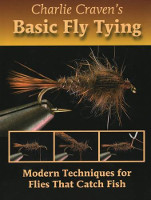 Fly Tying – Modern Techniques for Flies That Catch Fish
As a fly fisherman, tying your own flies is always a consideration. This Fly-Tying Book is great for beginners. Great instructions and helpful photographs make it easy to learn the basics of fly tying. I have caught many fish on his recommended patterns.